When it comes to building eCommerce websites using Flatsome WooCommerrce theme, Flatsome Studio can help you to do the job in minutes.
UX Themes has launched this feature after 3.0 version. Before that, site owners have to image a page layout and design them using UXBuilder. After lunch of Flatsome Studio, the process has become easier.
There are more than hundred of website elements in the Flatsome studio. The elements are categorized under site elements. I've listed them for your convenience.
Flatsome Studio Elements
Banner
Blog
Call To Action
Campaigns
Category
Client
Contact
Countdown
eCommerce
Full Page
Gallery
Grids
Icons
Map
Search
Servies
Sign up
Sliders
Team Member
Testimonial
Text
Video
How To Use Flatsome Studio To Build eCommerce Website
To use UX Builder, create a blank page giving a name. Once a page is created, the page builder could be accessed from page backend or frontend.
Please note: UX Builder can't enabled on Blog and WoCommerce based pages.
Step 01: Lunch UX Builder on a Page
If you are on the page backend, launch the builder click on the Edit UX Builder Button button.

Step 02: Enable Flatsome Studio Mode.
Once UX Builder is launched completely, the screen looks like the following screenshot.

To enable Flatsome Studio mode, click on the Add elements button from the left UX Builder settings panel.
Now, Flatsome Studio button appear at the top of the elements. press the button to enable Flatsome Studio mode.

Step 03: Import Desired Site Elements
Now you have access to Flatsome Studio. Try to find your desired elements from the startup screen. Even you can get into elements categories like eCommerce, testimonial, etc to find your desired page element. Each element comes with Preview and Import button. Preview helps to view elements live. And Import will add the element on your page.
To Import the pre-made layout, select the Import button.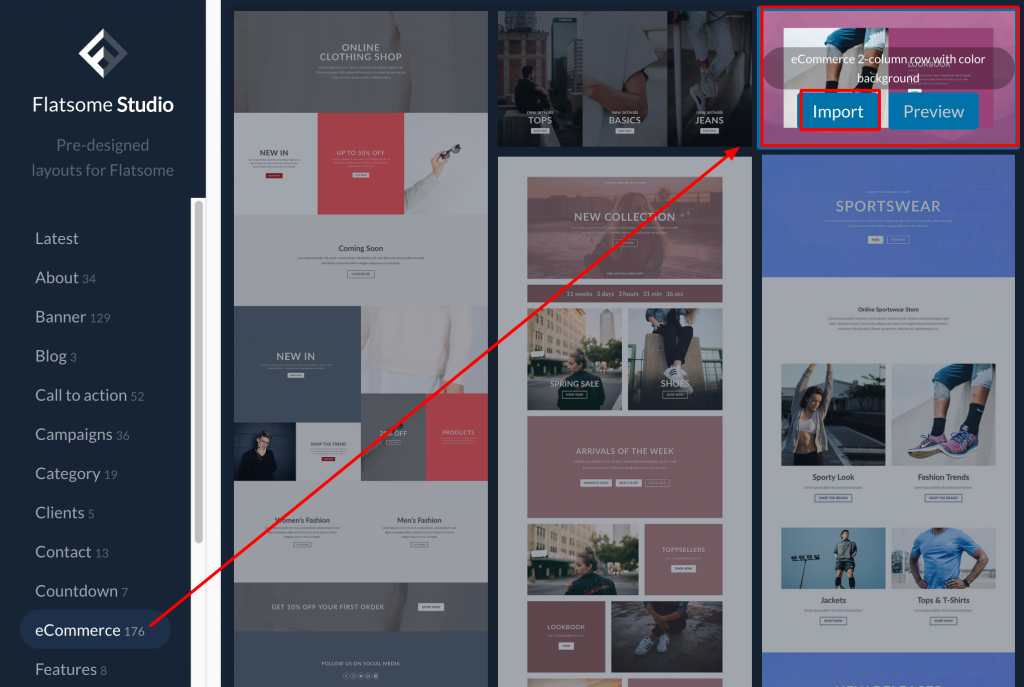 And press Start button. It will add the element you to page builder in a few seconds.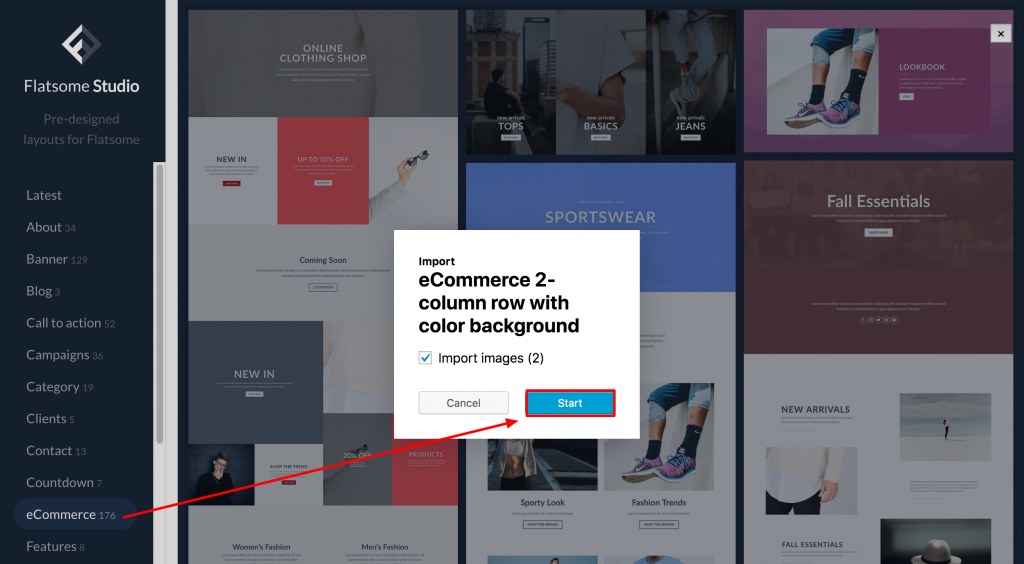 Once the builder element is added to the Flatsome UX Builder, press the update button.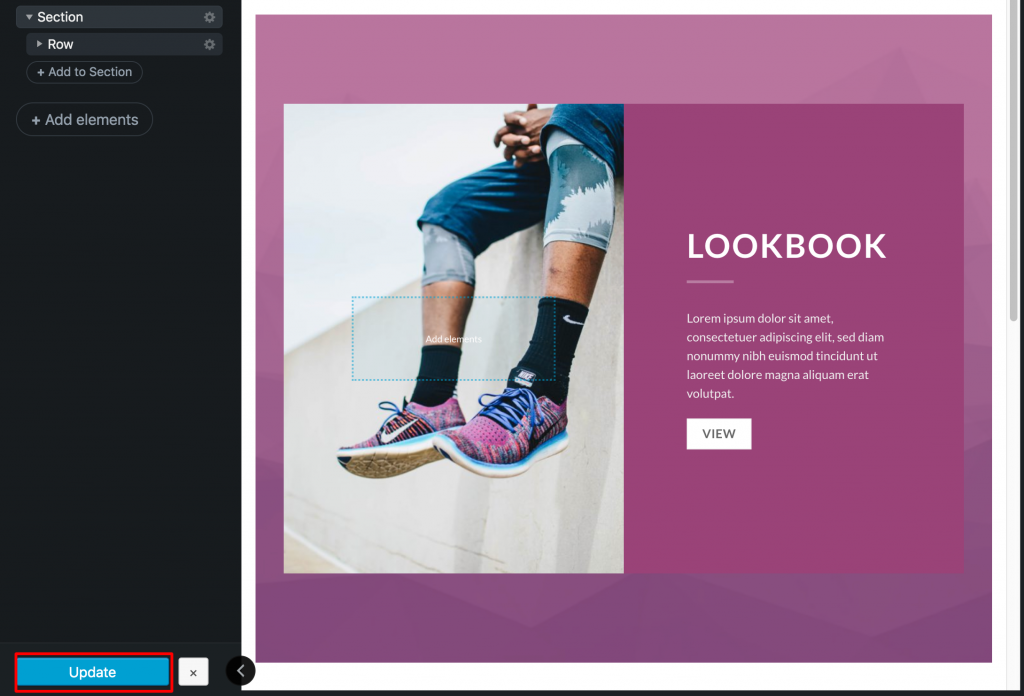 Check your page frontend. If followed the tutorial like I showed in tutorial. Your page would look like this link.
Troubleshooting UX Flatsome Studio
Sometimes, you may find an issue like "Element Importing Process Get Stuck or Freeze" like the following screenshot.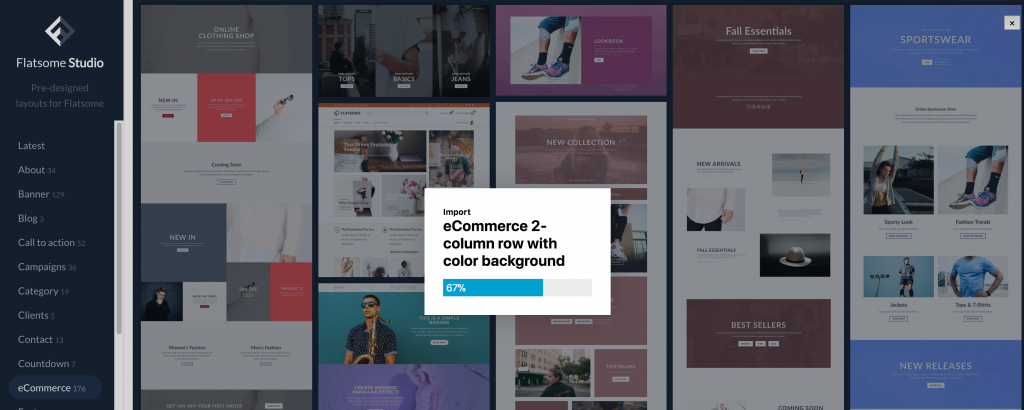 To solve this issue. Your site is running on PHP 5.6 or higher. And You have added the following limits are added in php.ini file.
max_execution_time 180
memory_limit 256M
post_max_size 48M
upload_max_filesize 48M
Now, get to your file root and edit wp-config.php. Make sure the file has following limits added
If you can't add the limit in php, contact your hosting provider to add this limit for you.
Conclusion
Flatsome Studio is an incredible feature of Flatsome WooCommerce WordPress theme. With this feature you can quickly build site within shortest span of time. If you find this tutorial helpful, let me know in the comment.
If you need tutorial on your desired topic, let me know in the comment. I'll write the next tutorial for you.