When It comes to copy WordPress parent theme customizer settings to the Child theme, it varies depending on each WordPress Theme.
Today, I am going to explain how to import Flatsome Parents Customizer Settings into the child theme.
I face many companies like "after making child theme enabled all settings are disappeared". Those are having the same issue. Today's tutorial is for you.
If you don't have child theme enabled, read my previous article titled how to create child theme in Flatsome WordPress theme.
How To Copy Flatsome WordPress Parent Theme Customizer Settings To Flatsome Child Theme
I am assuming you have downloaded and activated Flatsome theme and child theme created. Let's get started.
Step 01: Enable Parent For A While.
Login to WordPress Dashboard. Navigate to Appearance >> Themes. Make sure you have parent theme enabled.

Step 02: Copy Settings Code
Navigate to Flatsome >> Advanced >> Backup and Import and press Backup Options button to take parent settings backup.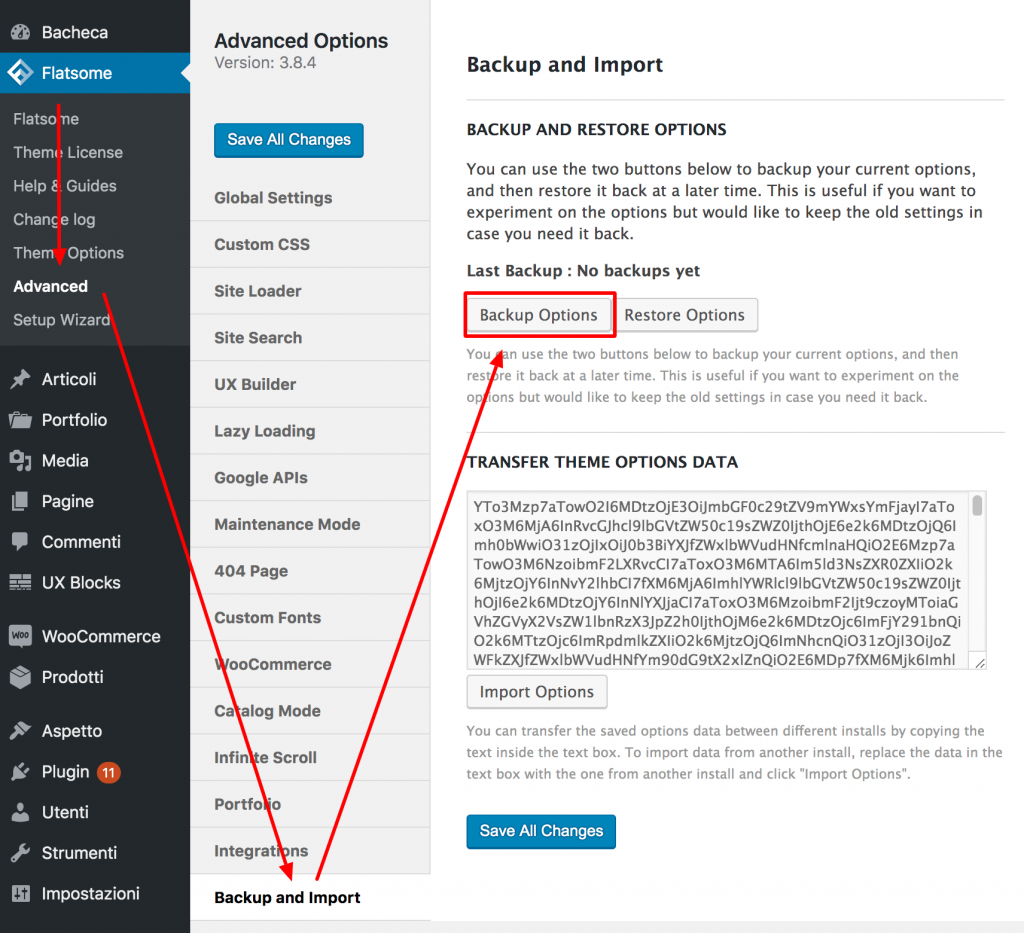 And copy entire code from TRANSFER THEME OPTIONS DATA option.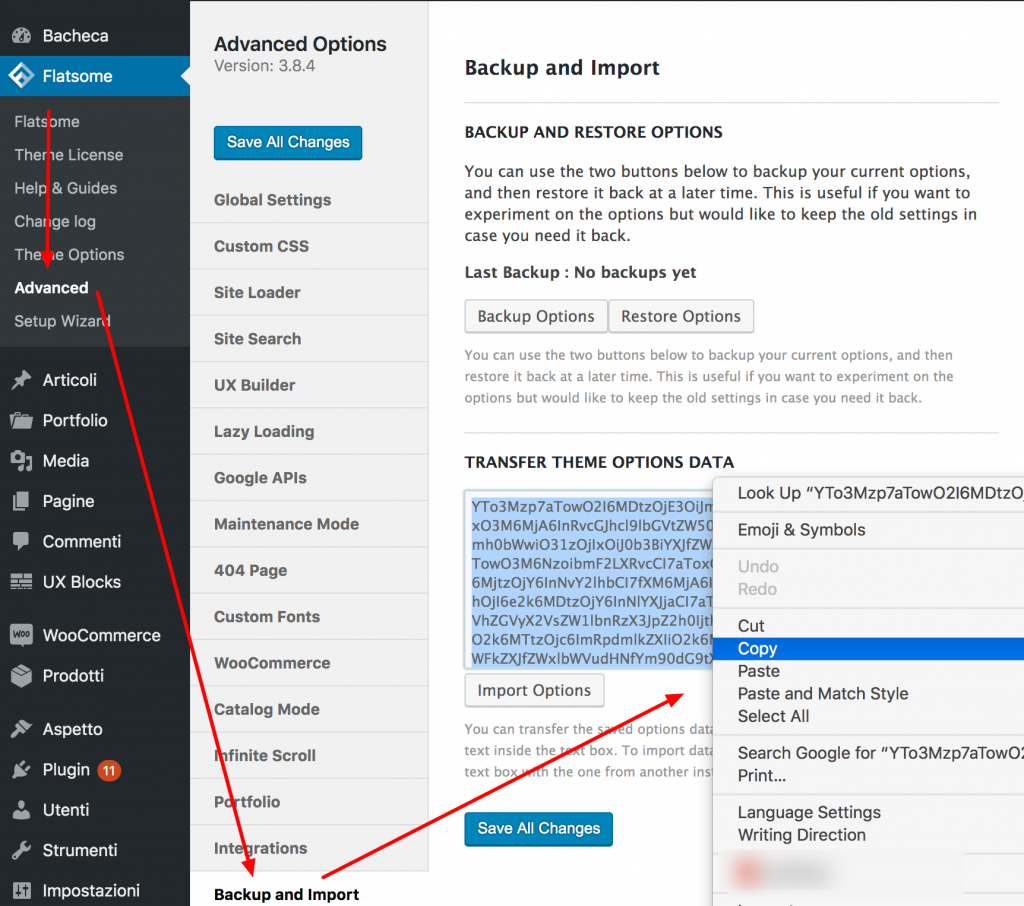 Step 03: Enable Child Theme
Head to Appearance >> Themes and enable Flatsome Child theme. Your site might be looks default Flatsome theme, right? Don't worry. Head to the next step.

Step 04: Paste the Copied Code
Get to Flatsome >> Advanced >> Backup and Import. Remove all codes from TRANSFER THEME OPTIONS DATA and paste the copied setting data.
When you successfully added the Flatsome parent theme customizer settings code to Flatsome child theme, press Import Options and Save All Changes.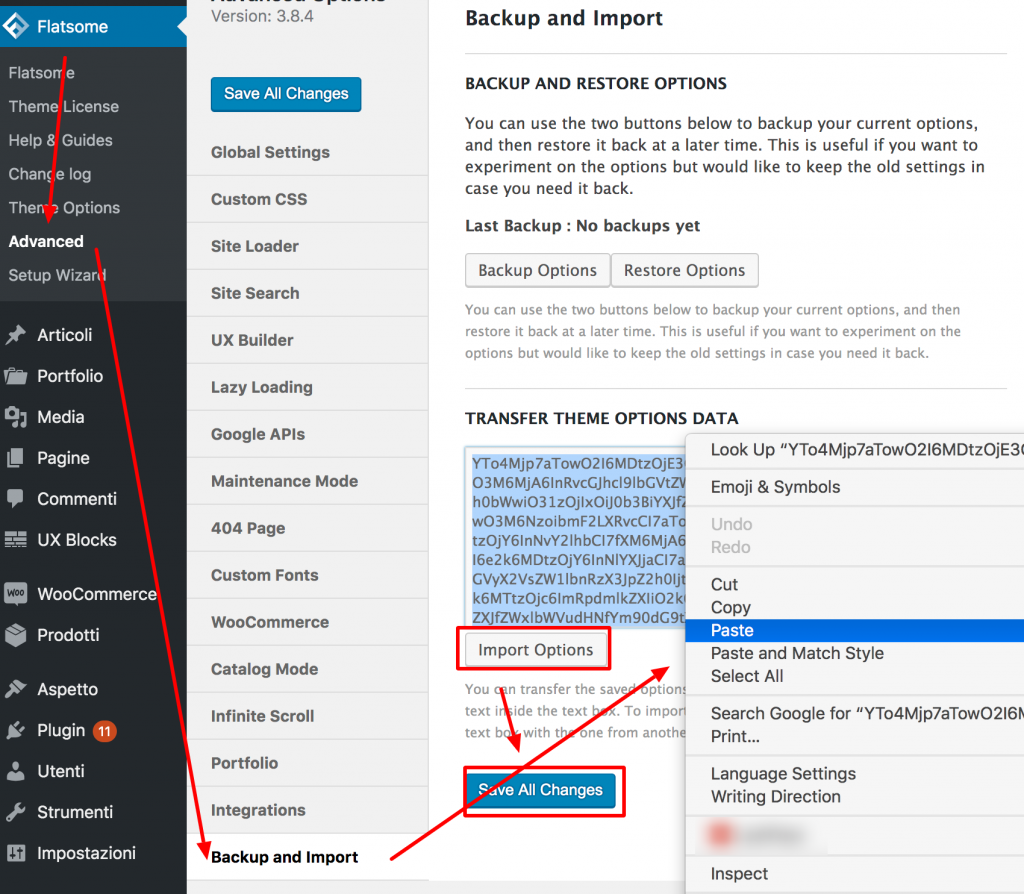 Now get back to your online store website frontend. Hopefully, It's now like your parent theme.
Conclusion
The tutorial shows how to Copy WordPress theme settings to child theme for Flatsome WooCoommerce Theme. If you face any issue while importing your parent theme customizer settings to the child theme. Let me know. I'll help you to do it in the right way. And also share your feedback in the comment below you find this tutorial helpful.